Archive for May 15th, 2013
by Doc on May.15, 2013, under Television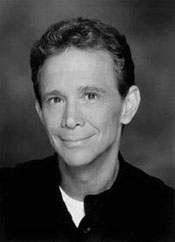 Abracadabra! Oscar and Tony Award-winning legendary actor Joel Grey (Cabaret) conjures up mayhem on Syfy's Warehouse 13 when he guest stars on the Monday, May 20 episode, premiering at 10PM (ET/PT).
In "The Sky's the Limit," Grey plays Las Vegas lounge act magician Monty the Magnificent, who's worked the strip for decades. When his casino employers think Monty's act is getting stale, Monty enlists the help of a powerful artifact that turn his parlor tricks into wondrous, but deadly feats.
Also guest starring in the May 20 episode are Steve Valentine (Crossing Jordan) as Val Preston, a headliner who's in desperate need of something new to spice up his own act, and Kelly Hu (X-Men), who plays Abigail Cho, a protégé of Mrs. Frederic (CCH Pounder).
Comments Off on Joel Grey guest stars on next Warehouse 13
:
warehouse 13
more...