by Doc on Aug.31, 2013, under Television
It's such a bittersweet day.
Filming of the final six episodes of Warehouse 13 concluded in the early hours this morning in Toronto, in what I'm sure was a tired and emotional end.
Thanks to Eddie McClintock's tweets, here are some pics from the final days. I don't know what the episode is about yet, but it sure is going to be interesting…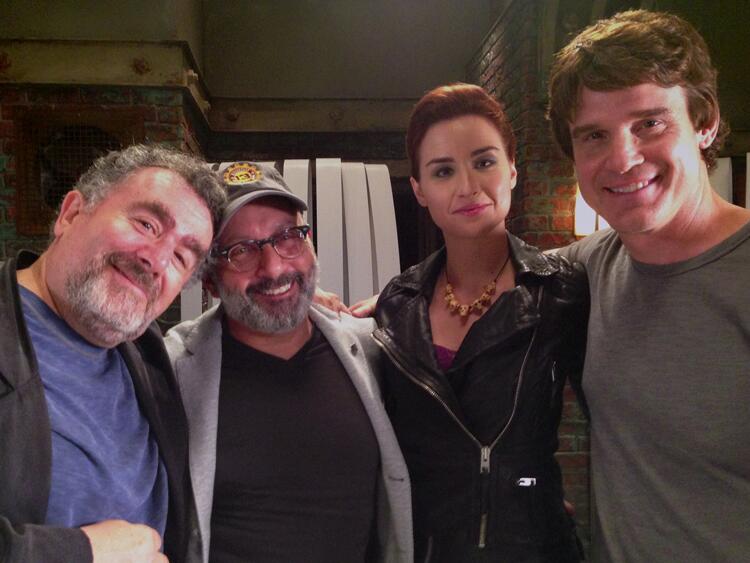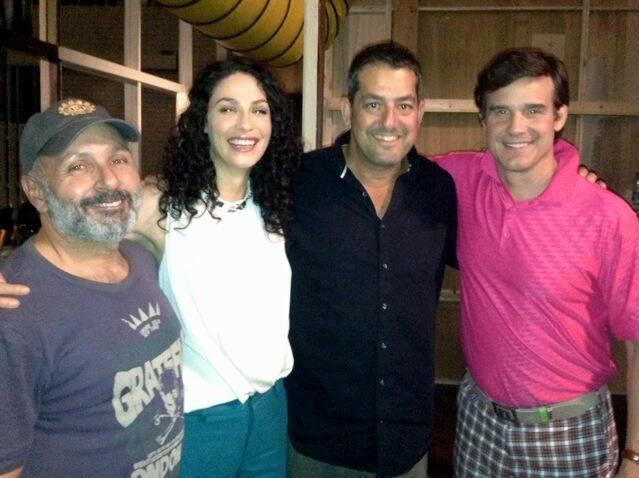 Eddie and his stunt double, with not-stunt burritos: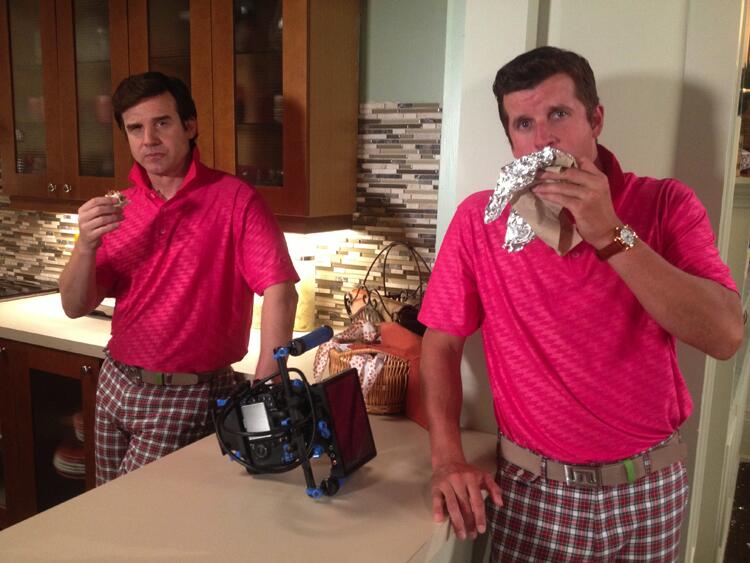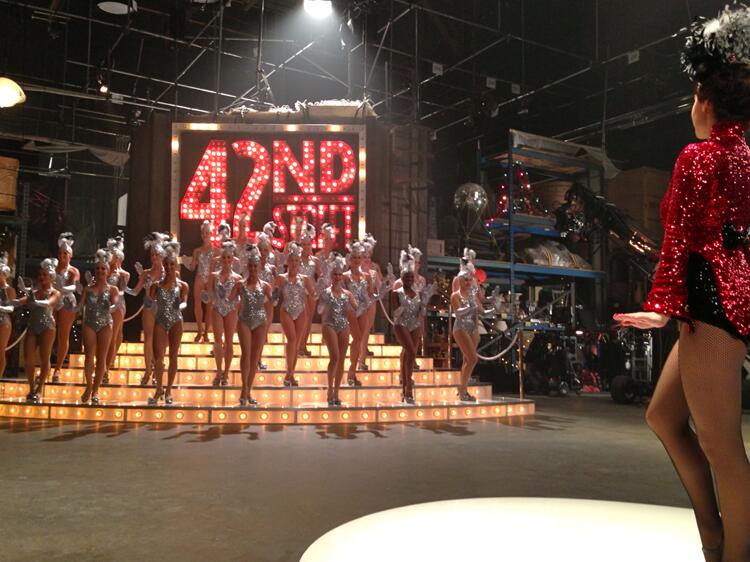 Jack Kenny, show runner: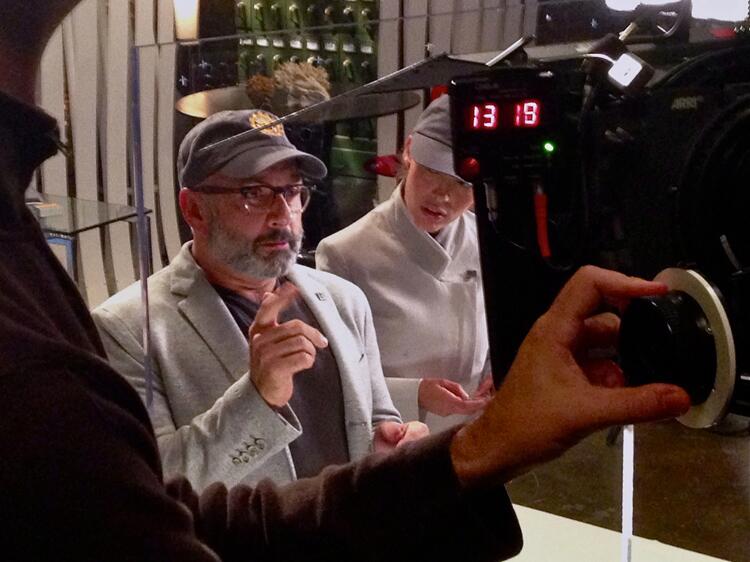 The final picture 🙁 :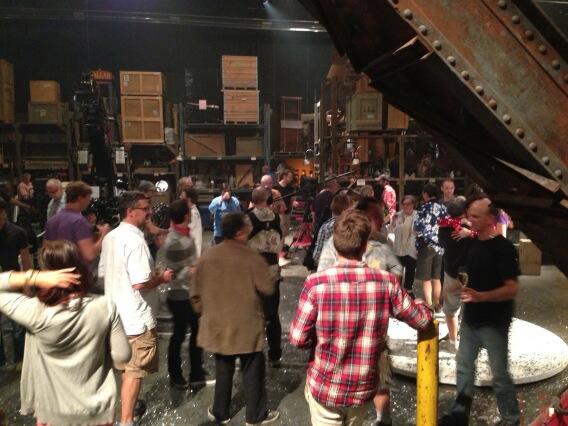 I am thankful to have met all these wonderful people, been on the set, and hang out with Eddie McClintock at Universal Studios Florida (We'll always have Jaws…) I'm sure they will all land on their feet soon, and hope to see them again!
:
warehouse 13