Archive for December 26th, 2013
by Doc on Dec.26, 2013, under Television
"Capaldi? He's too old…"
Those were some of the first words I heard when they announced Matt Smith's replacement, Peter Capaldi. He is, after all, 24 years older than Smith. But then, Matt Smith was the youngest ever to play the role – he was 27 when he debuted. David Tennant was third at 34. Ironically the second youngest debut was Peter Davison, who was 29 – and is now David Tennant's father-in-law. Christopher Eccleston was 41. The only other sub-40 year old was Paul McGann who was 36.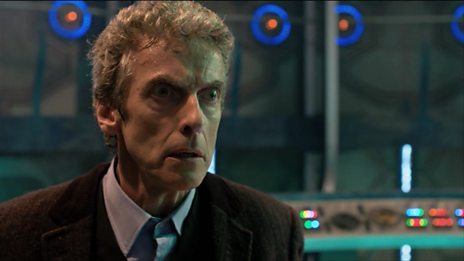 But regardless of Davison's age, all the "classic" Doctors played the character as a fatherly figure. Advisor. Friend. Protector of his companions, and of humans and the Earth in general. It wasn't until McGann that we saw any sort of romantic side of the Doctor. And although we didn't really see much of that in Eccleston, his Doctor was still different than previous incarnations. He appeared to be younger, hipper – a more contemporary character to Rose, where something more than a father-child relationship might appear. That certainly continued with Tennant and more with Smith.
But it isn't just teetering-on-the-edge-of-a-romantic-relationship angle. Overall the Doctor was different. He was alone – his people gone, and as far as he knew, forever – and he was responsible for it. He's having to come to terms with it, and is perhaps even annoyed that he survived to have to. He's younger in appearance but hardened. Perhaps he's becoming a rebel. He cares less about the consequences of his own actions. Beings die at his hands. He isn't immune to them, but seems more willing to sacrifice. After all, he had to make that decision on a grand scale in the Time War. And there was no one to stop him, keep him in check – or punish him. His compassion was lost, so he needed his companions to help him feel. After "The Name of the Doctor", the last 7 years of the "new" Doctor made more sense.
Now that the reasons for this shift in character have essentially been resolved to a certain degree, I think the shift to an older Doctor makes perfect sense. He doesn't need to feel guilty, or alone, or be mad at the Universe that made him that way. He can return to what he was, the father, the protector.
Whether the fans will go with him remains to be seen. There is the danger of losing the chemistry that has built up since last year with Clara. But there is a potential for new angles.
And if it doesn't work out…well, there's always the next regeneration.
Comments Off

on Why an older Doctor makes sense at this time
:
doctor who
more...