Tag: wizards vs aliens
by Doc on Apr.29, 2012, under Television
The BBC has announced the start of production on Russell T. Davies' new series for CBBC, Wizards Vs Aliens, at BBC's Roath Lock Studios in Cardiff and on location around the area.
Wizards Vs Aliens brings magic and sci-fi together to tell an epic tale. Aliens are intent of devouring all the magic on Earth – one 16-year-old boy stands in their way.
Tom Clarke is a seemingly ordinary boy who loves football. He lives with his dad Michael and grandmother Ursula in an ordinary house in an ordinary street – but there's something different about Tom. He has an astonishing secret – his family are Wizards! When the alien Nekross arrive on Earth hungry for magic, there's big, big trouble in store for all wizardkind.
With the help of his friend and science super-brain Benny, Tom must stop them – but will these two unlikely heroes succeed, or will the Nekross devour all the magic on Earth with disastrous results for the whole planet?
Starring newcomers Scott Haran as Tom Clarke and Percelle Ascott as Benny Sherwood, the series also features Annette Badland (Doctor Who, The Sparticles Mystery) Michael Higgs (Eastenders) Jefferson Hall (Doctors, Emma) and Gwendoline Christie (Game of Thrones). Don Gilet (Eastenders, Doctor Who) and Nina Sosanya (Teachers, Love Actually) make guest appearances as Benny's parents.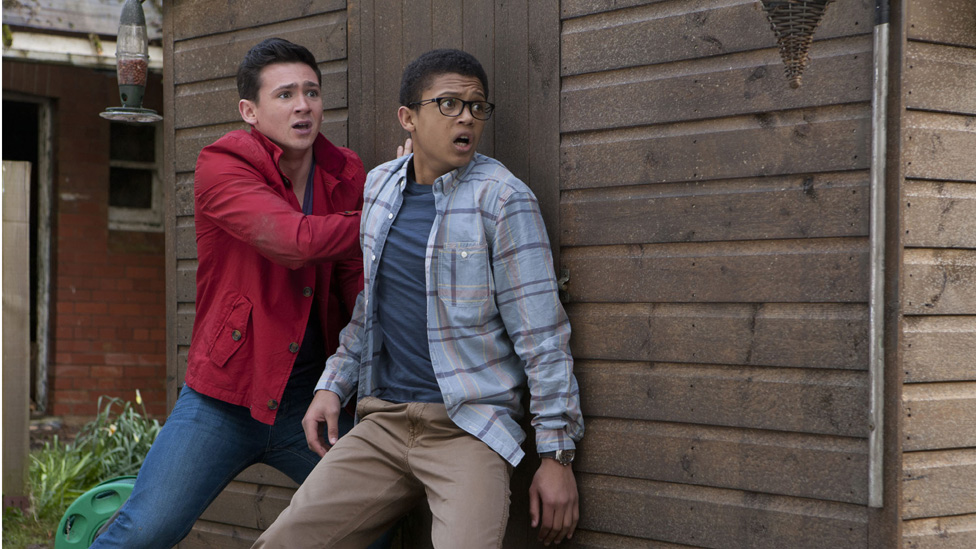 Wizards Vs Aliens (12 x 30 minutes), produced by BBC Cymru Wales in association with FremantleMedia Enterprises (FME), will be broadcast on CBBC in Autumn 2012. The executive producers are Russell T Davies, Bethan Jones and Gina Cronk for the BBC, and Bob Higgins and Sander Schwartz for FME. The producer is Brian Minchin and co-producer Phil Ford.
No word on outlets in North America at this time, but if The Sarah Jane Adventures is an indication, if it even gets a North American outlet, it will likely lag behind the UK airing significantly.
Comments Off on Production begins on CBBC's Wizards Vs Aliens
:
wizards vs aliens
more...